Revelation 3:7-8 And to the angel of the church in Philadelphia write; These things saith he that is holy, he that is true, he that hath the key of David, he that openeth, and no man shutteth; and shutteth, and no man openeth; I know thy works: behold, I have set before thee an open door, and no man can shut it: for thou hast a little strength, and hast kept my word, and hast not denied my name.
In these unstable times it is important to know what you believe and to have a firm faith and foundation. This is what Philadelphia Baptist Church of Xenia, Ohio is all about. Our worship, fellowship, and services are centered around the Words of God.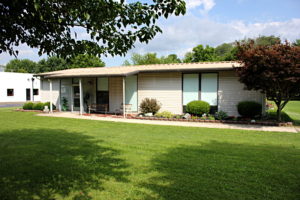 We endeavor to provide Christians with the necessary foundation to help them in their daily walk. If you live in the area of Xenia, Dayton, Beavercreek, Bellbrook, Kettering, Fairborn, Yellow Springs, or Centerville, or maybe even further and are looking for a Bible-believing church, we invite you to visit Philadelphia Baptist Church and see if it might just be where the Lord is leading you to serve Him. There is plenty to do and labourers are few. If you hunger for a deeper understanding of the Scriptures, Philadelphia Baptist Church is the place for you. Our friendly folks wait to welcome you.
Address: 44 Kinsey Rd., Xenia, OH 45385 – Contact Us
SERVICE TIMES:
Sunday School – 10:00am
Sunday Main – 11:00am
Sunday Eve – 6:00pm Sunday service at Pristine Senior Living, Xenia
Wednesday Study – 7:00pm
Wednesday Prayer – 8:30pm
Nursery available upon request, but children are welcome in the services.
If you live outside the Dayton area, please feel free to look through our pages and be encouraged. Bookmark us and visit often. And if you are traveling thru, please stop in. We will save a seat for you.